Why us?
It seems the world of pain management is about patching you up and sending you on your way. We prefer to fix the underlying cause of your problem, and then wean you off your pain meds.  If you are suffering with chronic pain, then it's almost always the loss of function of the muscles, joints, nerves and connective tissues that are involved in maintaining normal function for whatever activity you are doing, sitting, standing, walking, running jumping, lifting, pushing,  or pulling.
 Unfortunately for you, the patient, our system of "healthcare" is designed to simply "try" to ameliorate symptoms not diagnose, let alone treat the cause of your problem.
At Integrated Physicians medical group, we firmly believe in restoring normal function as the primary method of reducing pain. This means we often dig deeper, and look more closely at the layers of dysfunction, and then utilize multiple therapies or modalities conjunctively or sequentially to get to the root cause. The term for this is Functional Neurologic Orthopedic Rehabilitation.  It may not be the easy road, but it's the one that makes the most sense to us, and if you become a patient, we believe it will to you too. We take our time to listen to you, then we evaluate your ability to function, neurologically, mechanically, structurally and in many cases nutritionally. We do not utilize the same old tired prescriptions for pain, but we will figure what needs to get fixed, and how to get you better, or we will refer you out. We believe it will be a refreshing experience for you to be examined thoroughly, understand what is actually causing you your pain, and what to do about it. At least our patients tell us this, so rather than being given some broad diagnosis like Stenosis, or Sciatica– we will tell you what is causing your stenosis or sciatica and how to fix it without medication or surgery.
Meet the Integrated Physicians Medical Group Team
Our team of experienced, multi-disciplinary practitioners is committed to patient-focused care, addressing the root cause of our patient's condition rather than simply treating symptoms.
Jeffrey James, DC, BS, DACNB
Dr. James graduated from Los Angeles Chiropractic College earning a Doctor of Chiropractic and a Bachelor of Science in Microbiology. He is a Board certified chiropractic neurologist DACNB, and has been in private practice since 1989. He is board eligible as a Fellow in Neuro Chemistry and Nutrition FABNN, CABNN and board Eligible as a Fellow in Vestibular Rehabilitation FABVR and MTBI. He has appeared on numerous TV and radio programs including Geraldo, Dateline, KLOS, KLSX and KFI. He can be heard every Saturday morning on KEIBam 1150 every Saturday form 11:00 am to 12:00pm.  He appeared as the medical expert for NBC investigative journalist David Cruz on the David Cruz show.  In addition, he has spoken to groups all over the greater metro Los Angeles area including churches, large and small businesses, and holds Seminars regularly in his Los Angeles office. Dr. James has inspired thousands with his knowledge, warmth and personal touch as well as his no nonsense approach. Dr. James believes learning should be fun and accessible, and his passion for teaching others how to restore their health and regain their vitality is palpable.
Adam Toulon, MSc, DC, FACFN
Dr. Toulon join the IPMG team in the fall of 2014. He brings to the clinic a vast knowledge in functional neurology and functional medicine. He spent the last year attending  Grand rounds at The Carrick Brain Center in Atlanta, Ga. as a Clinical Assistant. Dr. Toulon practiced in Amsterdam for two years prior to his attendence with the Carrick Brain Center. We are excited to have Dr.Toulon be a part of the practice as our clinical director. Dr. Toulon joined the Life clinic faculty in 2007 and his area of expertise is functional neurology. He is interested in gymnastics, dance, MMA, philosophy and spending time with family.
His viewpoint: "we cannot prove, disprove, or improve that which cannot be measured."
Babak Bina, DO
Dr. Bina completed his residency training at Johns Hopkins School of Medicine and was appointed Chief Resident from 2005-2006. He earned his Doctor of Osteopathic Medicine at the University of New England College of Osteopathic Medicine. Prior to that he graduated Cum Laude from Rhode Island College. He is board certified from the American Board of Physical Medicine & Rehabilitation and focuses on pain rehabilitation and spinal cord injury. He was lead site physician for The Interdisciplinary Comprehensive Arm Rehabilitation Evaluation (ICARE) for Stroke Initiative Trial. He has done extensive research and published numerous papers on the glucocorticoid metabolism of vascular smooth muscle. He also is Assistant Professor of Anesthesiology at UCLA and Assistant Professor of Physical Medicine & Rehabilitation at Western University of Health Sciences. Dr. Bina is fluent in English and Farsi.
Rita E. Starritt, MD
Dr. Starritt attended medical school at the University of Texas and graduated in the top five percent of her class at which time she was invited to be a member of the Alpha Omega Alpha Medical Honor Society.  She completed her residency at the University of Colorado and then in 1996, completed her Board Certification in Internal Medicine.  Dr. Starritt began private practice at Rose Medical Center in 1996.  She was active in teaching and held a position as an Assistant Clinical Professor of Medicine at the University of Colorado sponsoring medical students in her practice until 2011.  Dr. Starritt has also been actively involved in clinical research and served as a principal investigator for a variety of subjects ranging from asthma to diabetes and hypertension.  She is a current member of the American Medical Association and the Colorado Medical Association and was a member of the Governor's Council for Physical Fitness for many years.
Eric Miller, Lac, CN, DNBIMA
Eric Miller is a graduate of Yo San University of Oriental Medicine and The American Health Science University. He is a California State Board Licensed Acupuncturist and Clinical Nutritionist. He is also a diplomat of the national board of internal medicine for acupuncturists. Eric practices functional medicine, specializing in diabetes, autoimmune conditions, gastrointestinal disorders and cognitive decline. He offers a thorough and well-rounded approach to health and wellness using both diagnostic lab evaluations as well targeted supplementation, dietary modification and life style modifications. He is a member of the Society for Integrative Oncology, The Endocrine Society, The American College of Nutrition and the International & American Association of Clinical Nutritionists.
"I want to say that the staff here is amazing…My pain is greatly decreased and almost gone…I was scared I would have to have back surgery because nothing else was working to alleviate the pain. I was having a hard time getting around and I was having a hard time walking. I am getting my life back and I can do things I was unable to 2 months ago."
-Brian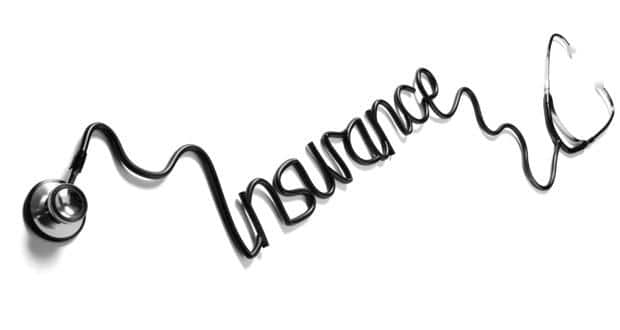 Insurance and Billing Team
At Integrated Physicians Medical Group we want to do everything we can to help our patients get out of pain. Therefore, we provide many different payment options. We accept Medicare and most PPO insurance plans. We will work out payment options and payment plans and we have interest-free finance available for cash-based patients. Insurance coverage may vary depending on the particular procedure recommended by our doctors. Our office always pre-verifies benefits so you will know exactly what your coverage is before any procedure is performed.
How Can We Help You? Call for your Consultations Today! 310-575-5575
Integrated Physicians Medical Group